The Campus
A piece of green, a rooftop oasis in the middle of Bolzano in the industrial zone of the city
Good school infrastructure and a positive, relaxed learning environment are very important to us. Our school building and the school's own garden provide students with peace and inspiration while learning and playing. We have bright and attractive classrooms, an auditorium for theater, music, lectures and meetings, a kitchen where we prepare organic, delicious food every day, a dining room for the students and staff, two studios with adjoining rooms for any artistic work , a small carpentry shop for various craft work and a library with an extensive selection of books. In addition to two teacher rooms, the administration also has a secretarial office, a management office, a media office and several teaching aid rooms and an archive.
However, the highlight is our large roof terrace with apple trees, palm trees, camellias, lavender, roses, blackberries, oleander, kiwis, wisteria, a herb garden, a trampoline, a large chessboard with carved figures and inviting sitting areas!
And all this at the foot of Castle Sigmundskron, also called Firmian and at the gate of the UNESCO World Heritage Dolomites! See for yourself!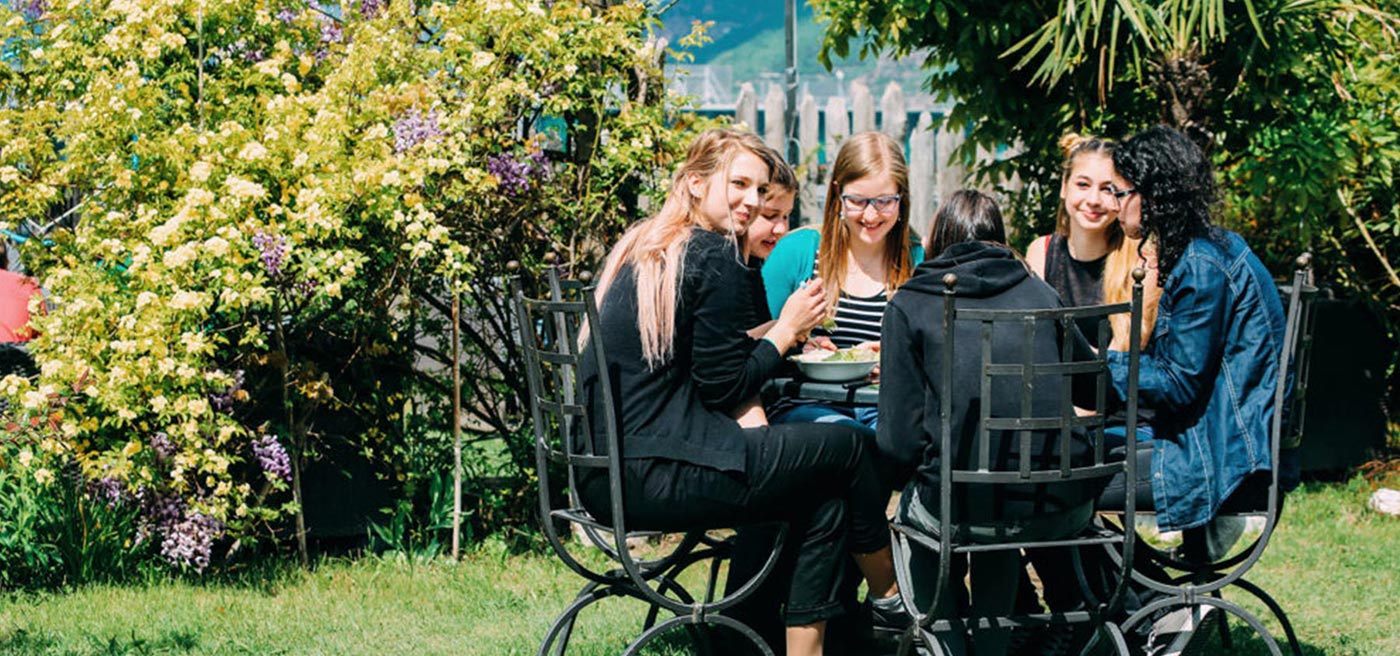 Lunch in our Roofgarden, our paradise 
Everybody gives a hand in our school.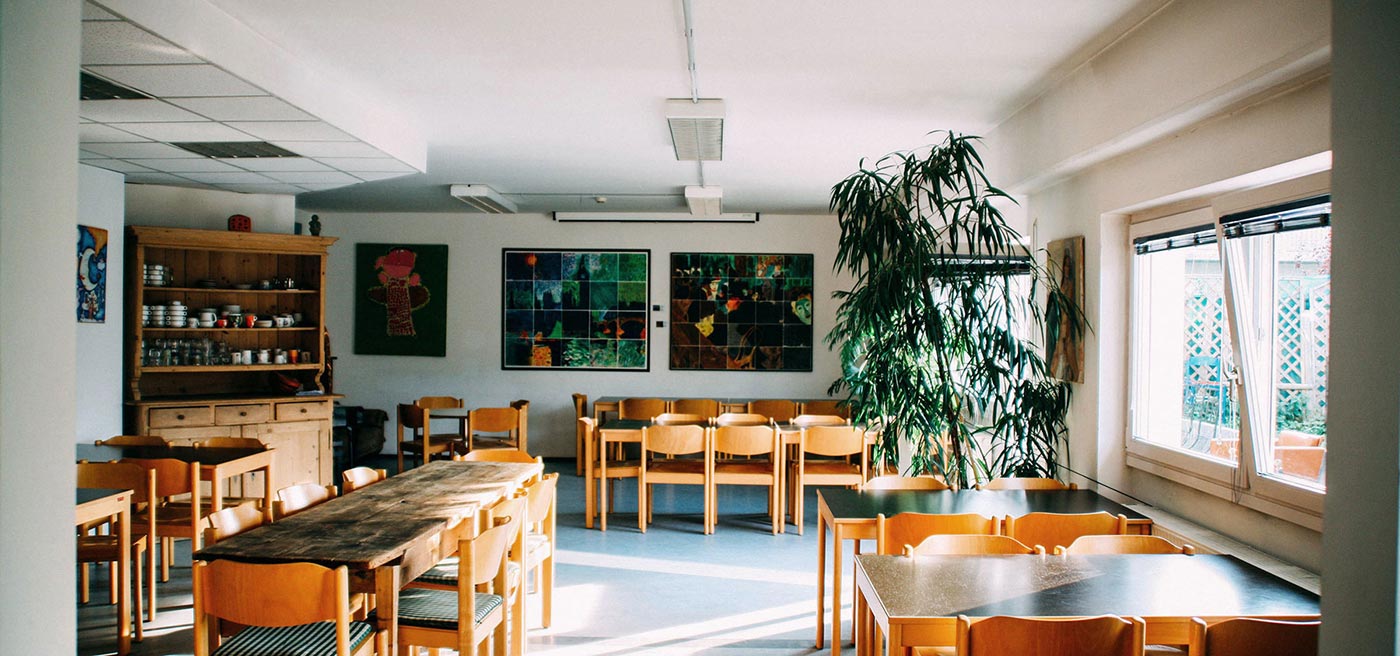 Warm, sunny and welcoming, our lunchroom.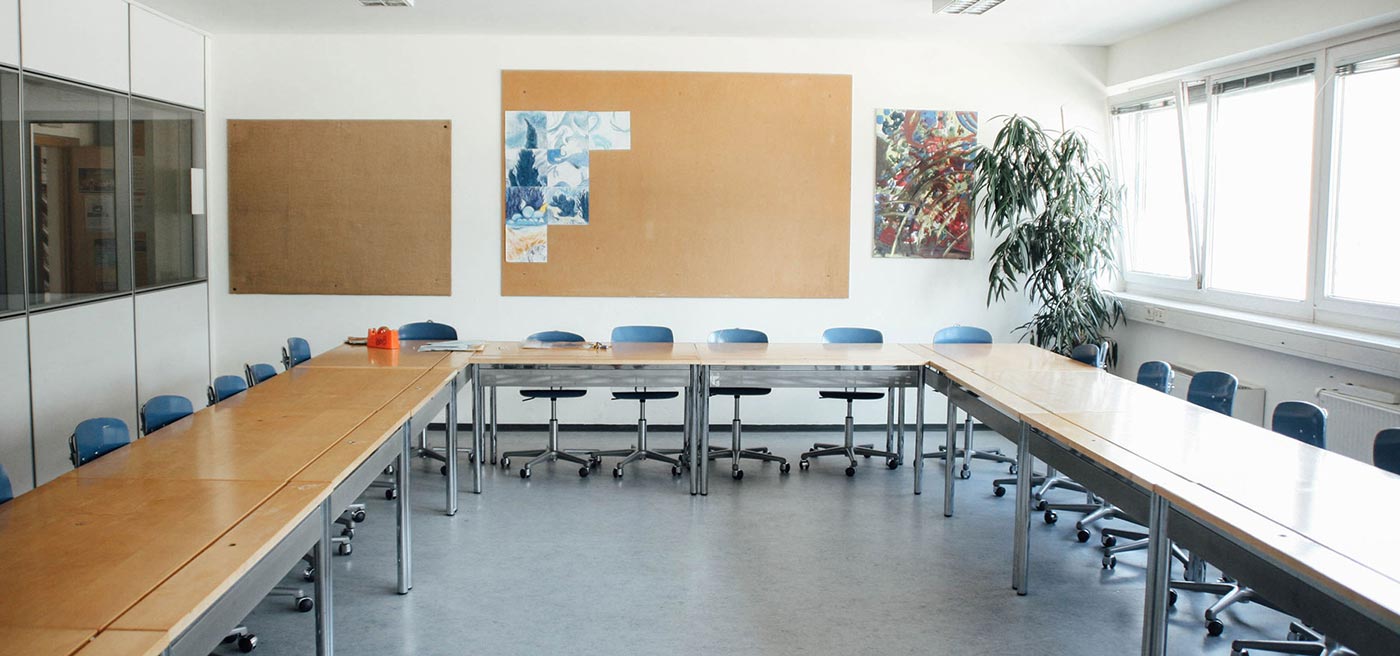 At the beginning of every school year our classrooms are ready for every change and idea.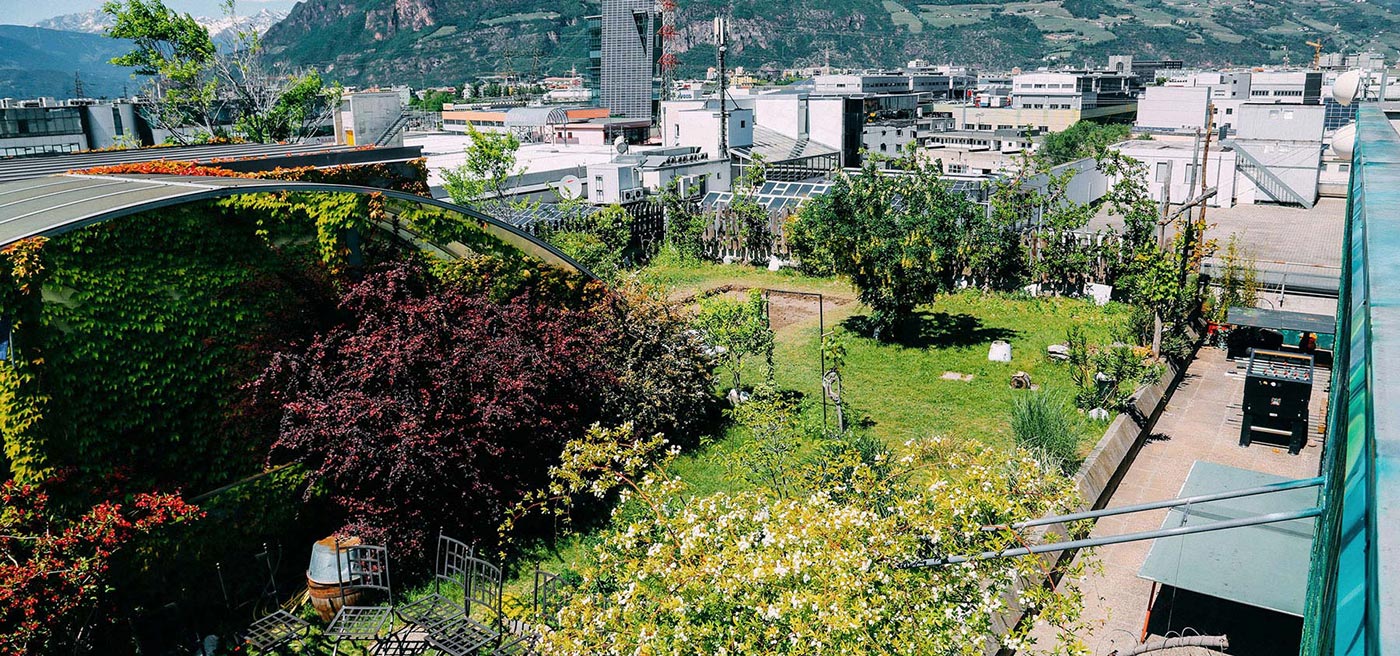 Horticulture and Atelier: here our Chessboard is going to be build.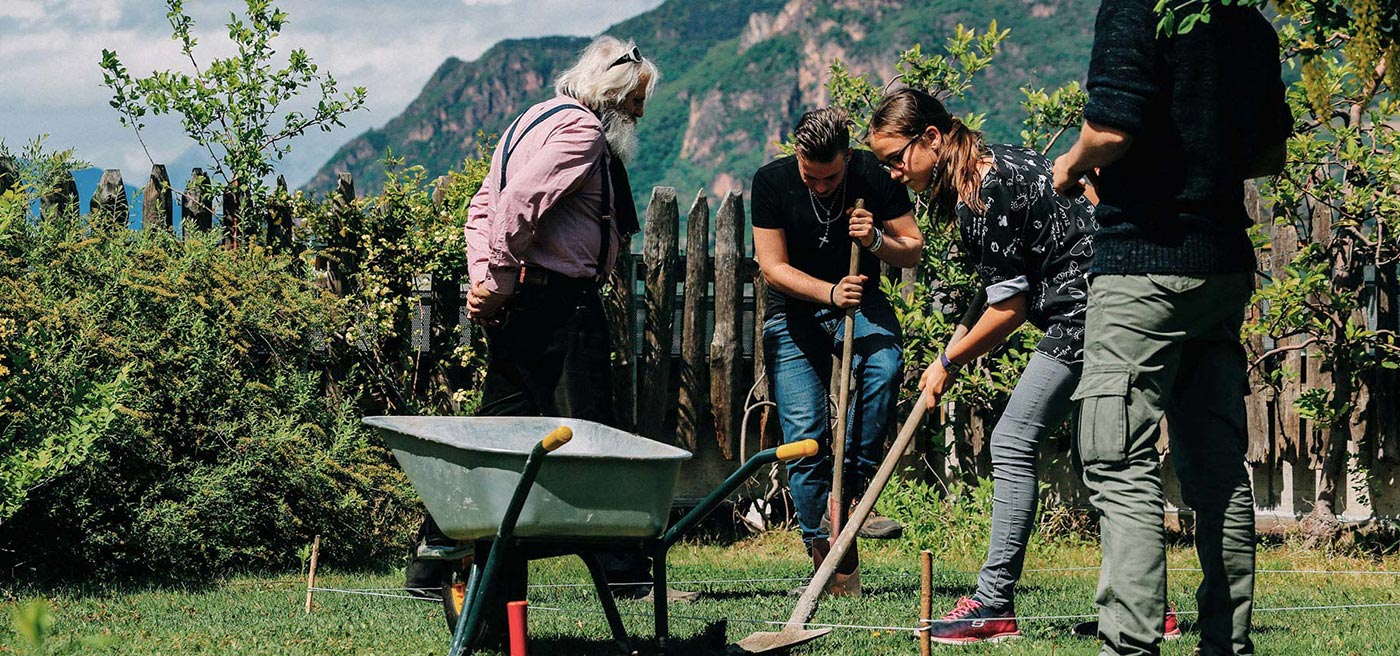 Our roofgarden over Bolzano in spring.
Our chessboard in the garden. The game of geniuses — self-built and -carved.
Exceeded the wisteria, we have a great view from our terrace to the Sigmunskron Castle.
Our green paradise over Bolzano.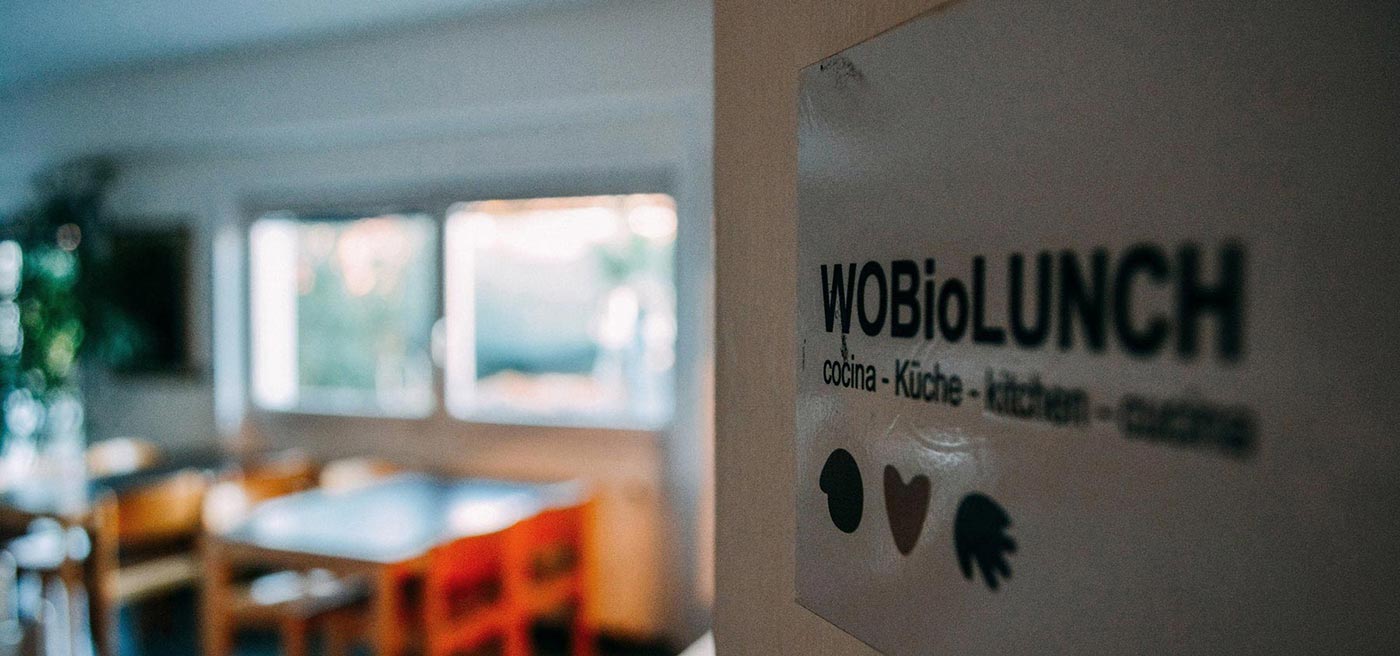 Healthy, regional, homemade, tasty!